Petra Bulavová, Václav Slovák and Tomáš Zelenka visited 23. 10. and 24. 10. 2017 dr. Jovan Nedelković in the framework of the Danube cooperation project.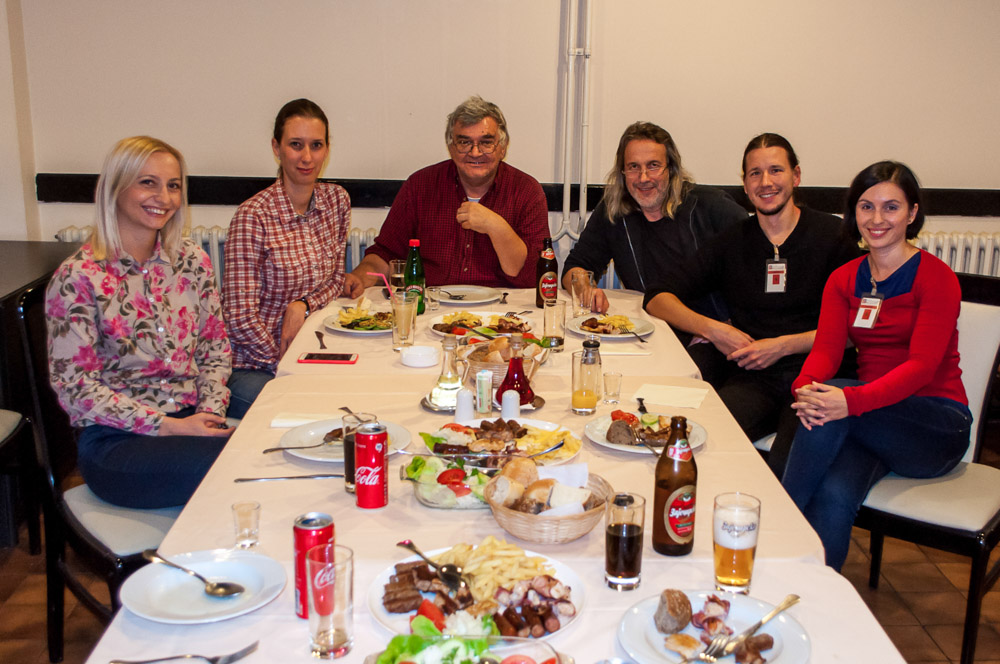 The trip was funded by the project "Floating photocatalyst with synergistic adsorption function". The aim of the visit was to get know the Serbian workplace and with the equipment and the possibilities of analysis. During the visit, the possibilities of preparing a floating photocatalyst were also discussed, which is a main goal of the project.

In the free time, we visited Belgrade's centre which is full of contrasts. Here you will find beautiful historical monuments, ugly block of flats, new banks and shopping centres, buildings after the bombing, and beautiful cafes and restaurants. But people are friendly everywhere and never in rush. In Serbia, the gastronomy is also excellent, we tried many delicious dishes, especially tasting typical Serbia chevabčiči and Ajvar.

Despite the bad weather, we enjoyed a visit to Belgrade!