Associate professors
doc. RNDr. Jiří Kalina, PhD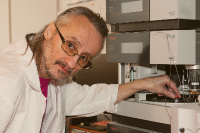 Research: determination of drugs by LC/MS, antioxidant activity of carotenoid isomers
Teaching: Optical Spectroscopy, Mass Spectroscopy (LC/MS), Sampling
Interests: reading, wellness, do-it-yourself
doc. PaedDr. Dana Kričfaluši, CSc.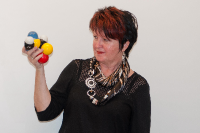 Research: methods and forms of curriculum mediation, understandable, actual and interesting presentation of chemistry curriculum – focusing on the use of ICT in education
Teaching: General Chemistry, Didactics of Chemistry, The Internet and Chemistry Teaching
Interests: travelling, good food and drinks
doc. RNDr. Roman Maršálek, PhD

C506

737 443 663, 553 462 190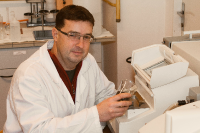 Research: physical chemistry of surfaces, electrokinetic phenomena, colloidal chemistry
Teaching: Chemical technology, Physical chemistry, Colloidal chemistry
Interests: travelling, sport, fishing
doc. Ing. Zuzana Navrátilová, CSc.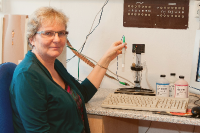 Research: sorption characteristics of silicate materials, modified carbon paste electrodes
Teaching: Analytical Chemistry, Instrumental Analytical Methods, Electroanalytical Methods
Interests: reading, swimming, yoga
doc. RNDr. Václav Slovák, PhD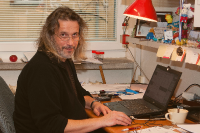 Research: synthesis of carbonaceous adsorbents, methods of thermal analysis, chemical kinetics
Teaching: Anorganic chemistry, Chemometry, Thermal Analysis of Solids
Interests: travelling, reading, paper modeling