On 30 January 2018, the event "Chemistry Experiments in the Kitchen" took place at the Department of Chemistry.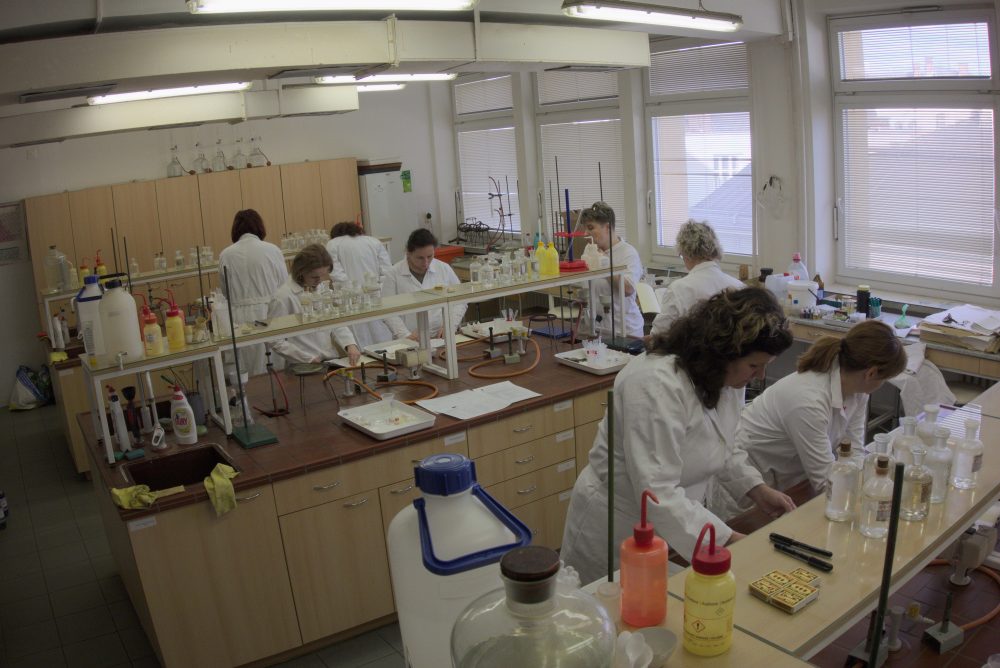 The course participants familiarized themselves and practically verified the safe experiments with home chemicals given in the form of worksheets. Attempts were focused on substances around us – water, baking soda, soda, milk, natural indicators, sugars, fats, beverages. During the practical verification of the individual experiments, the teacher and the lecturer shared the experience and other ideas of the various modifications of the experiment.
At the end of the event, participants were introduced to 3 tasks that support open research. Tasks were focused on the analysis of 2 unknown white substances (Mother´s problem in the kitchen), determination of pH by means of indicators (Líza a chemist) and division of mixtures (Cinderella problem).
The output of the activity was a printed manual, Chemical Experiments in the Kitchen, and 3 research papers on four levels of inquiry sent by email. All materials will be taught by teachers to at elementary schools and they will provide feedback to community practice.
The event was supported by the project "Supporting the Common Practice as a Tool for Developing Key Competencies" (Registry No. CZ.02.3.68/0.0/0.0/16_011/0000660).

<