Roman Marsalek and Arianit Gashi participated in 3rd International Conference on Applied Surface Science on 17-20th June 2019 in Pisa, Italy.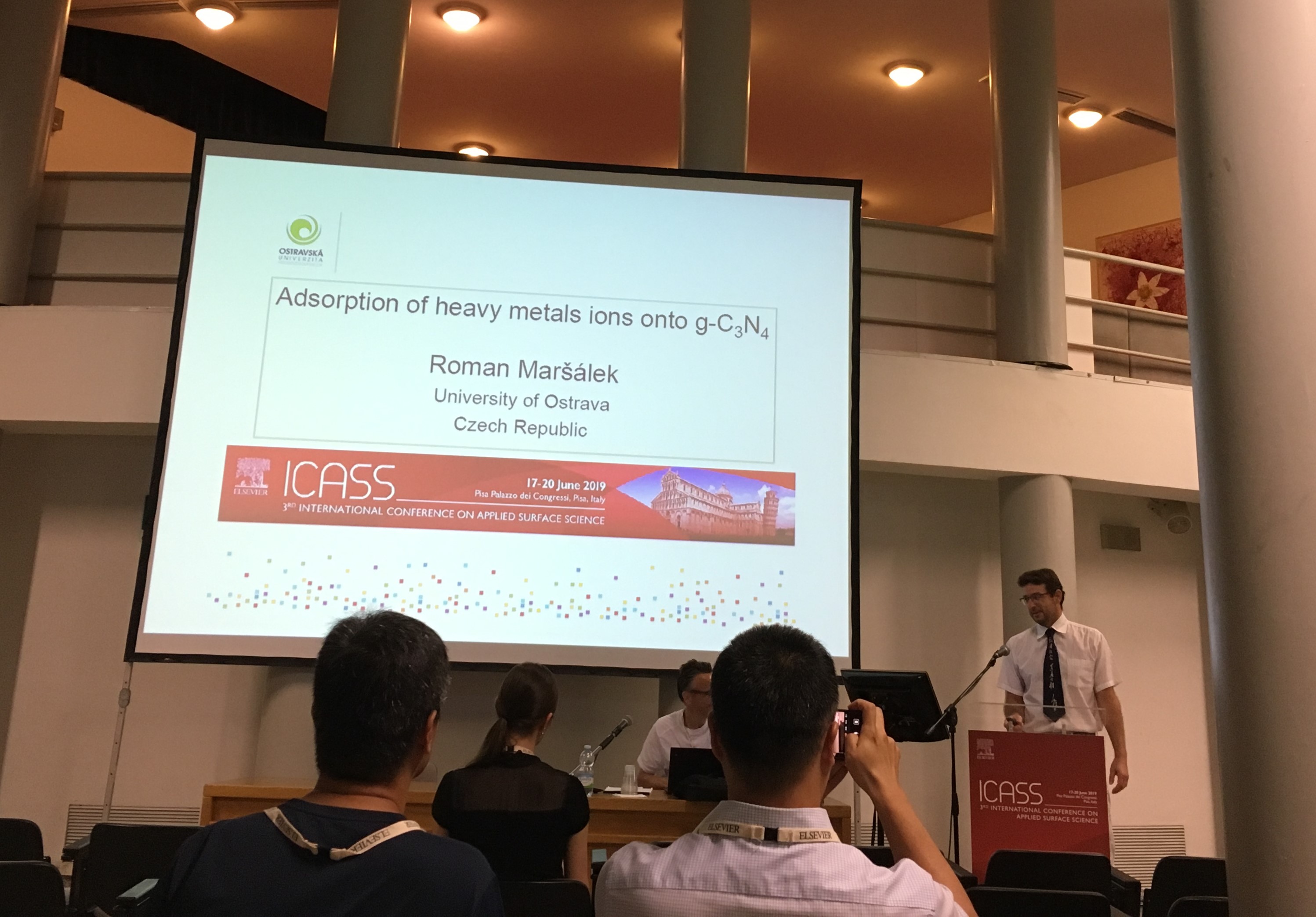 The purpose of conference was dealing with current research on the field of materials, preparation of material with high performance in terms of depollution and so on.
Arianit Gashi had a poster presentation related with "Preparation and characterization of graphitic carbon nitride (g-C3N4)" and Roman Marsalek had oral presentation related with "Adsorption of heavy metal ions onto g-C3N4.
The conference was good opportunity to meet new researchers in the field of materials, and exchange ideas with them and to enjoyed the beautifull city of Pisa.